Ready to prove you have the skills to get hired?
Our Program is backed by a 30 Day Money Back Guarantee
Gain Your Competitive Edge In Hours Not Days
Our program is designed to help you stand out from the crowd quickly by building a program that that can be completed in hours, not days.
The easy to use system follows three steps:
Complete Our Online Skills Assessment
Explore Our Online Training Library
Earn Your Ready to Work Credential
What makes this even better? The entire program can be completed from the comfort of your own home, at your own pace.
We invite you to explore this page and discover more about each step of the WorkforceEDU Program below.
Step 1 – Skills Assessment
You will have an opportunity to see how your skills align to the requirements for approximately 1,000 occupations.
After spending approximately 1 hour with the program, you will receive a score ranging from 1-7 in three areas:
Applied Math
Reading For Information
Locating Information
Each occupation requires a unique score. To learn more about what score is required for your desired occupation or to see a full list of occupations, use the interactive form in this section.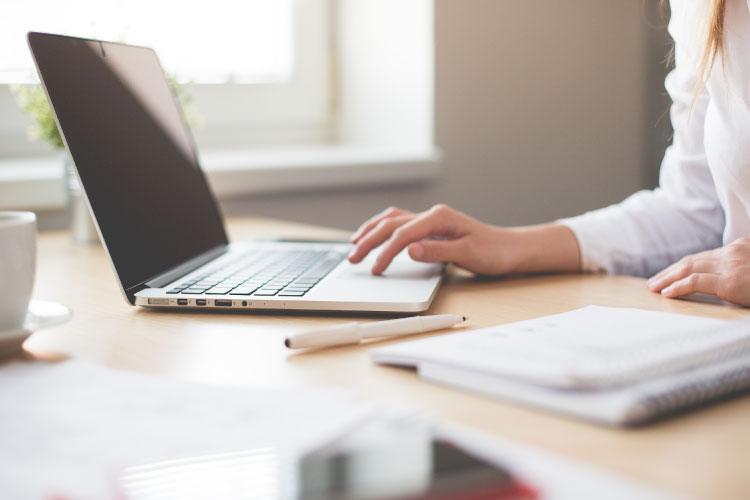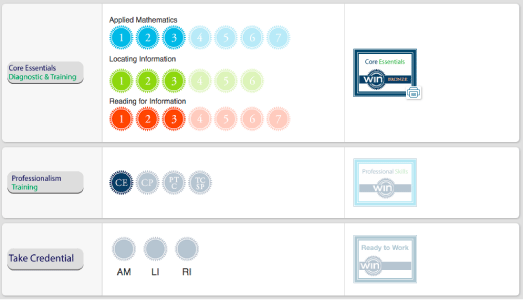 Step 2 – Self Paced Training
The training is focused on "read world" situations that are encountered in the workplace.
So the lessons for mathematics, reading for information, and locating information all involve scenarios that you are likely to experience on the job.
Step 3 – Certify Your Skills
If you are ready for the credential after step one, that's great!
However if you have a skill gap for your desired occupation, you can train up within the online program and see how you are progressing.
Once you are ready to certify your skills, you can sign up to take the 3 hour credential exam from the comfort of your own home.  Upon completion, you will receive your very own credential documentation.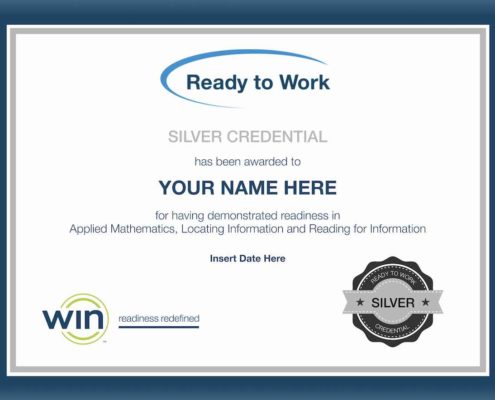 Thousands of employers endorse the WIN Learning program including the ones below.

Ready to prove you have the skills to get hired?
Our Program is backed by a 30 Day Money Back Guarantee